Permanent Hair Removal Services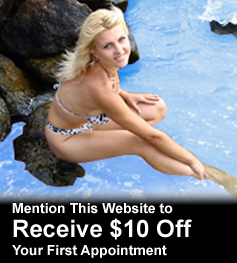 Say goodbye to all your unwanted hair with the safe, permanent, and effective hair removal services from Stacy Easton & Associates. Stacy specializes in the removal of unwanted hair from all areas of the body. Call electrologist Stacy Easton in Rockville, Maryland, at (301) 231-8900 for permanent hair removal services.
Contact our electrologist at (301) 231-8900 to schedule a free consultation.
Hair Removal
Stacy Easton & Associates is a licensed electrology office that offers permanent hair removal services for Rockville and the Montgomery County area. Contact us today to request a complimentary consultation.
Where to Find Us
Our office is privately located within the Randolph Medical at 4701 Randolph Road, Rockville, MD 20852, suite G-09. Convenient to Silver Spring, Wheaton, Olney, Aspen Hill, Potomac and Bethesda. Metro Bus service in front of the building. Visit us today to learn more about our hair removal treatments firsthand.
Electrolysis is Permanent Hair Removal For
Hairline

Underarms

Sideburns

Stomach

Earlobes

Bikini Line

Cheeks

Thighs

Eyebrows

Legs

Upper Lip

Feet/Toes

Chin

Neckline

Back

Shoulders

Arms

Chest

Hands

Breasts
Prices for Hair Removal Sessions
15 min - $43.00
30 min - $60.00
45 min - $70.00
60 min - $80.00