Permanent Hair Removal Treatments
Trust Stacy Easton & Associates to remove your unwanted hair permanently and safely. Contact us today to request an initial consultation.
Before Treatment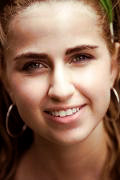 The electrologist needs the treated hair to be at least 1/8" in length. This is necessary so we can determine the direction and angle of the hair. If your hair is too long or too short, the hair removal process will be slower. For best results, try to let the area grow for at least 24 to 48 hours before your first treatment. It is also important to note that when you begin electrology treatments, you must stop using all temporary methods of hair removal.
If you find that you are sensitive to our electrology treatments, there are three countermeasures you may want to consider:
1.) Do Not Drink Caffeinated Beverages before Treatments
2.) Take two Aspirins an Hour before Your Treatment Appointment
After-Treatment Care
After an electrolysis session, the area of treatment may be temporarily reddened. In most cases, this redness will disappear within an hour or two. Some individuals have more sensitive skin and may display slight puffiness as well.
The formation of tiny crusts on the treated area is also common. These crusts (scabs) rarely occur on the face-they are more apt to occur in body treatments. This is simply nature's way of protecting the healing follicles. Do not pick or rub them off; they will fall off naturally. Once the scabs are gone, your skin will be as clear and soft as it was before the treatments.
If any unexpected complications arise, consult your electrologist immediately.
Home Care

• To Reduce Redness or Swelling, Apply Ice for Several Minutes
• Blot the Area Lightly with 70% Isopropyl Alcohol, Witch Hazel, or Sea Breeze
• Apply a Medicated, Oil-Free Cream (A, D, & E Cream or First Aid Cream)
• If Any Small Whiteheads Appear after Your Treatment, Blot the Area with Hydrogen Peroxide and Apply a Medicated Cream
• Keep the Area Clean (That Means No Makeup for Several Days)
• Use Epsom Salts When Additional Healing Is Required
• Do Not Scratch or Squeeze the Treated Area
• Avoid Prolonged Sun Exposure for Three Days
A Word about Sterilization
The American Electrology Association, in conjunction with the Center for Disease Control, has developed national infection control standards for the sterilization of all electrology instruments that may have parenteral contact. Our team not only adheres to these standards, but we have also chosen to use pre-sterilized and disposable probes. Any questions about the sterilization process should be directed to Ms. Easton.
Call us in Rockville, Maryland, at (301) 231-8900 for permanent hair removal treatments by our licensed electrologist.