Stacy Easton is a licensed electrologist and makeup artist who graduated from Eastern Institute of Electrology, Von Lee International School of Aesthetics in Pikesville, Maryland, and the University of Maryland in College Park.
Gift Certificates Available
Policies
• Minimum Electrolysis Treatment Is 15 Minutes
• Fees for Services Are Payable upon Completion of Appointment
• Promptness Is Requested to Ensure Full, Effective Treatment Sessions
• All Cancellations Should Be Made 24 Hours in Advance to Avoid Cancellation Fees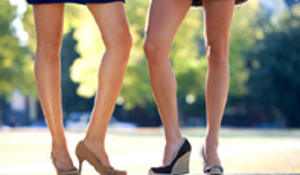 Professional Memberships
• American Electrologists Association
• International Guild of Professional Electrologists
• Maryland Association of Professional Electrologists
Service Areas
• Montgomery County, MD
• Washington D.C.

Hours of Operation
Tuesday: 9:a.m – 8 p.m.
Wednesday: 9:00 – 6 p.m.
Thursday: 2 p.m. – 8 p.m
Friday: 7:00 a.m. – Noon
Saturday: 8 a.m – 4 p.m.
Ask About Extended Hours
Contact Us
Thank you for visiting our website. Please call us in Rockville, Maryland, at (301) 231-8900 and mention the website for effective and permanent hair removal services.